Transformation
When you meet certain people,
they can have a very strong impact on you, but they can also disapair in a matter of a second and you might not ever see the person again.
This is what I heard from a serie on tv yesterday, and I quoted it.
It's true.
It happened to me many times!
I lived many years as a larva and after a long time, this larva transformed into a beautiful butterfly.
But I didn't realize it until I left and was away, by myself.
When I was free from a system that made me stay as a larva.
I was always hiding behind a mask of "how society wanted me to be".
That's how many Swedes are.
And you just aim to be better and better.
Well, that's good, but you need to satisfied as it is as well.
WITHOUT JUDGING!
Swedes are never satisfied, therefor they are never happy.
And those who are, I'm happy for.
Me, I'm pretty sick and tired of it all.
Also pretty tired of being just a pretty face with blond hair and blue eyes.
In other peoples eyes anyway.
Or just a "piece of ass".
Be pretty, wear nice clothes, dress up, wear makeup, high heels and don't forget to smile!
Hey, I got many jobs just because of that, so I'm not complaining but I'd prefer that people look at ME and not just the pretty face. (Or ass)
Today I prefer to be natural.
If people doesn't like me, t
oo bad for them. Bye bye now!
"He" once told me that I was a princess. A good girl.
And he wasn't good enough for me.
I can agree on a good girl but princess...naaahh, not really.
He never knew that deep within my heart, I have always been a little hippie. It doesn't matter what I wear or how I look. It's what's inside the head that matters. But it looked like Cinderella was going out with Tarzan.
He just didn't know that behind what he saw with his eyes,
there actually was a Jane hiding.
Cinderella was just a cover for protection and it still is.
Except that Cinderella now have got a nicer body, more self-esteem, more tattoos, more hippie clothes and jeweleries and have been living in the jungle for a long time.
She is now home and she is
hanging around in a tree or something.
Or bangolf some monkeys haha.
She goes back to being a Cinderella when she goes back to Sweden, she hides.
There she is not free, but she is there and she survives.
Just like so many others.
But inside of her, there is a wild animal that needs to be free and loose!
And do what ever makes her happy.
She is aware that we are all the same and we are all connected and that everything happens for a reason.
---
Jeeeet laaaag
I've got big black bags under my eyes...
At least that what it feels like.
I can't take this whole jet lag thing anymore. Getting used to it many times makes my body tired and feeling weird for a loooong time when I fly long flights. I barely got used to Mexico! Took a while anyway... Tonight I go back to Koh Phangan. Can't wait to get there! :) and fiiiiiinally I can drink my coconuts
---
Skype
Back to the whole Skype thing again. Whyyyyyy don't I just meet someone closer to where I live? People actually ask me this all the time. I guess that's not difficult enough I guess? It can't be too easy?! I like it but I hate it at the same time. To be able to touch someone, smell someone and feel someone. I do LOVE Skype cuz I can both hear and see the person... And
It's a lot better than Facebook or Whatsapp anyway. Long live Skype and Americans... Haha peace out! Goodnight
---
Study in peace
So, back to the whole thing to be alone.
I'm glad that I have got the discipline to take my time and actually study in this paradise.
But I'm kind of used to it since I did my TTC in Yoga.
Back then I didn't have a life at all.

My wish was actually to leave Sweden for 2-3 weeks to be alone and to study in peace.
I got what I wished for!

Since when I'm back home I have a lot of friends around me all the time and don't find any space for myself.
I'm not complaining, I love my friends. But my retarded mind can't concentrate when I have people around me!

I did find friends here too,
but they all left.
Sad but good for me at the same time!
I really need to pass on these tests!!!
So I guess I'm back to
being a good girl again ;)

Study study study and being alone.
But you know what?
Reading about cars and how they work and all this, makes me very interested in cars. I'm a car freak since before, but even more now!!!

I want to learn more about them...
And I want a truck god damn it



---
Why are you alone?!
Been traveling for a while makes you a bit numb when it comes to meeting people after a while.
I noticed that I prefer to be alone sometimes.
People can see it boring.
Me, I love it!
Don't get me wrong, I love to meet people but mostly just those who satisfy me somehow.
I love to learn, educate and not just do the same thing everyday.
I get bored. Specially when it comes to drinking and partying.
I guess I have the typical manipura (firery) attitude some times?
When people can look at me as I have problems with my attitude.
Maybe I do, I don't know?!
I can be pretty bitchy with those who doesn't understand.
That's how I practice how to be patient.
I try my best not to be bitchy.
And I know that I have a big heart once you start to know me or just talk to me.
I'm just pretty allergic to stupid people.
Is that ok to say?!
Those who knows what's right and wrong and have an open mind and trying to live freely, that's the people I'd like to have around me.
I would look up to you if you teach me something.
And as I said before, the smart ones.
Those I can connect with.
I've been experiencing some people (local Mexicans mostly) coming up to me and trying to flirt.
One of them have seen me at the beach bar every time I've been there.
Yeah, as far as I remember from the last time, they really like to stalk you.
Anyway, he asked me why I was there alone every time.
I'm not, I answered. I've been hanging out with people there.
But that made me think, I'm a bit Swedish when it comes to that part.
I realized that I'm not shy, but I just don't approach strangers just like that.
And I know how it works at that place.
It's just a meat market.
I like to go to a place where I can dance without having 20 guys staring, even if they are very good at not approaching... I like to have fun but not ALWAYS it have to be about sex! I'm trying to live out my feminity (my shakti nature, just like my guru Swami Vivekananda told me to do) and be a real woman. Meeting men but without having either judging people or stalkers after me...
I decide, not them!
And I have to say, the ones I meet are special.
I'm not trying to sound like a princess...
But there are FREAKS out there!!

---
Hope
Sorry, this one is going to be in Swedish. you'll have to Google translate! ;)

Trodde aldrig att jag skulle sitta där på bussen och känna en saknad igen.
Inte i Mexico. Inte igen.
Mitt senaste besök i Mexico slutade i tårar, detta i glädje tårar!
Samma saker upprepar sig men med andra människor och en uppgraderande bättre version utav sist.
Jag är chockad av att det alltid har blivit så bra när jag varit här.
Helt fantastiskt! Hela tiden!
Men... All good things come to an end...
Det är lika svårt att skiljas åt med någon man gillar varje gång.
Tyvärr händer det oftare än beräknat att man hittar någon man gillar och skiljs åt.
Inte för att man inte gillar varandra, utan mest för att man bor i olika länder och måste tillbaka till den så kallade "verkligheten" igen.
Men jag antar att det är en del av att vara på resande fot.
"Köp en resa, lev, bli kär och kom aldrig tillbaka" det där sista är det svåraste bara... Att aldrig komma tillbaka!
Jag vill mer än gärna aldrig komma tillbaka.
Jag går emot normen,
i oktober är allt möjligt för mig.
Jag kan åka where ever, when ever!
(Om pengarna tillåter det)
Jag har intalat mig själv att inte bli kär i någon jag träffar som är i från ett annat land men i dagens läge är jag väl mkt inne på tantra spåret och även om allt man har kan vara kärlek så är man väldigt öppna.
Problemet är att jag kan inte hålla känslor tillbaka längre, jag blir kär i alla jag träffar (one way or another).
Jag antar att jag har för mycket kärlek inom mig!?
Just nu känner jag bara för att åka till Arizona...
Hoppet kommer jag ha uppe länge,
för utav alla jag träffat när jag har rest så måste jag säga att det här är en av de bästa jag träffat hittills.
Men, så är det. Livet går vidare och även jag måste tillbaka till verkligheten.
Min verklighet är dock lite annorlunda.
Spenderar min verklighet med folk som är på semester, vilket är bra då alla är på glatt humör och har en trevlig tid!
Mitt minne är fantastiskt och jag har fått dela något underbart här - igen!
Det är jag oerhört tacksam över för det trodde jag aldrig att det skulle ske, inte så bra som det här!
Men jag VET att jag kommer till att träffa honom igen! Vet det!
Puss på er alla
---
Same place
Different cycles!
It's like time just went back.
All the memories I put to the side are there. I've been working on it and all the good things came up, all the bad things disappeared. Which is good.
I realized that I come in peace now.
I can't turn back time but I do miss my friend. A lot. Retardation nation on Isla Mujeres = yes!
---
Cozumel
So this American/Israeli (yeah what else) finally contacted me.
Apparently his mail was in my junk.
Isn't that a bitch?
And now it looks like I'm going to Cozumel and see him today and dive with him at 16:30 and stay there with him for a day or so...
I'm done at the hospital and don't need to be back until Monday for a check up!
So, I'm really looking forward to visit a place in Mexico I haven't been before.
And to dive, of course! :)
And it's going to be nice to see him in bright daylight hahaha ;)


---
A connection that never ends...
I'm going to tell you something from my heart.
I'm going to open up a little bit. 
If you are interested by my reading... please do!
This is mostly written to a special person in my life,
but my life is an open book and I do share it with who ever is interested in my life.
It's a story that never ends.
To be honest with everyone... 
Thailand is not the country I want to live in. 
I still have somthing there that it's not solved. 
What it is, I don't know. 
I do have my Yoga and to develop my massage is the next step.
Continue with the Tantra courses and learn more about it. 
And practice it of course... ;)
But I think there is something else. 
I'll just have to wait and see I guess.
Since I got there the first time in 2009,
I went through some stuff that I never done before.
This stuff made me stronger,
got more skin on my nose as we say in Swedish.
And I learned more about relationship and men.
It did fuck me up for a long time though...
But I'm healed again so don't worry ;)
First of all, I got my heart broken over and over and over again by the same person.
Or, it actually started already in Mexico with this person.
(Yes, you know who you are)
But for the first time in my entire life, I accepted it.
If it would have been at home, I would have said "Fuck off"
and never would have talked to the guy again.
For the record, I did that couple of times with this guy too.... 
Cuz, yes it was that bad.
But I realized much later, that when I accepted it....
It was what they call LOVE.
Because I was willing to fight for it. But he wasn't.
He was just ignoring it and trying to hurt me as much as he could so I could leave him,
cuz he didn't have the guts to do it himself.
Yes, I'm sorry.... This is my version and I am super honest about this.
I love myself for feeling all the love and accepting this, 
because if I didn't, I wouldn't have been where I am today.
(Everything happens for a reason)
To be honest, it was never really a "real" relationship. 
We both say it was, but... it was a lot back and forward,
never any concrete answers or trust.
No trust at all, and that made it even worse.
With other words, it was a very COMPLICATED relationship.
A negative circle, just feeding negative things all the time.
Everytime we left eachother, 
some fucking how we always found a way back to eachother. 
Even if we didn't wanted it. 
It's like the universe wanted us to be together.
Or my thoughts, needed to learn from eachother.
When we finally seperated in feb 2010, we HATED eachother.
(Or at least I did)
But mostly because it was a relationship I felt like I didn't exist in.
Trying to be friends didn't really work either.
I loved him. And I accepted that he did anything to me.
I guess that was the time when I learned how assholes treated their women.
But I still accepted it. And today I forgive him.
What I did, I did with love. 
I never regret that I met him because I learned a lot.
The only thing that is hard for me, was to accept that I treated MYSELF so bad.
I did things to myself that I didn't want to do.
Mostly because I was hurt, lost and I felt bad.
And I wasn't home in a secure place,
I was out traveling without any close friends or family.
But this brought me one step closer to TANTRA.
It took me over 3 years to deal with that shit.
Meanwhile, when I came home,
I had a lovely and beautiful boyfriend who treated me like the queen.
A real man. I think that was the second REAL MAN I've been with in my life.
The MAN before that was an old lover, who also have a special place in my heart.
But.... that didn't work out either...with any of them.
During this 3 years, some e-mails were sent back
and forward with months or even years inbetween.
I was still thinking about him from time to time,
wondering how his life was and where he was living etc.
When I finally decided to get back to Asia in january this year,
the first person I contacted was him. 
And... I don't know why. Seriously.
Something told me to. Universe.
I was stronger again and was so over us and what we had.
But since that day, he was back into my life.
And I always knew that it wasn't the end. 
We are not ment to be lovers. And we never were. 
He is a long lasting friend. He will always have a special place in my heart.
It's like a family member.... but more somehow.
Mostly because our connection is something I can't explain.
It's spiritual. I don't have words for it.
It's like we can read eachothers minds. We don't even have to talk.
I always thought it was just me who felt this spiritual thing between us,
but lately we talked about this and what kind of
weird things we've gone through together.
And finally, he agrees. That's all I needed to hear.
So, I'm not going nuts after all. 
And now it's even more than ever before.
We can text eachother at the same time, 
we can text the SAME THING at the same time,
we can think about eachother and either me or him contact the other.
We show up in eachothers dreams,
we listen to the same music at the same time etc.
And this is just couple of exemples. 
With other words, we have a strong ajna connection (third eye).
This is nothing I do on purpose, to try to connect - It just happens.
And he is not the only one it happens with either.
It's amazing.
And when we have met and been spending time together, it feels good.
I like spending time with him, cuz I can be myself and we have a lot of fun.
I have met him in previous lives, and it feels like I've known him for life times.
Which I propably have. And we are not done yet.
Far from. 
I will always love you. No matter what.
And I know that you know that! :)
---
Roadtrip till Karlstad
I bilen på väg till Karlstad.
Jag till vänster, Fredrik körandes till höger.
Malin bakom mig till vänster och Linus (Joels bror) till höger.
Linus lämnade vi av på vägen, i Ullared.
Och på vägen dit hade vi grym P3 musik på radion som vi lyssnade på.
Så vi var riktigt party sugna efter några timmar.
Jag tog fram en CHANG i bilen. Riktigt gott. 
Vi möts av detta huset. Här bor Sofie i sin ensamhet ute i Hammarö
(strax utanför Karlstad)
Blev en härlig middag när vi kom och ett glas vin.
Sen gick vi ut till sjön och satt där ute på klipporna och tittade på stjärnorna.
Och den där frihets känslan av att bara VARA.
Den har varit gömd länge.
Underbart att bara lämna allt i Malmö och stänga av och koppla av och bort.
Solen höll i sig HELA helgen och vi har solat och suttit utomhus NONSTOP!
Så här såg frukosten ut på lördagsmorgonen! :)
Sen bar det av till sjön.
Så här mysigt hade vi det...
Den sista bilden tog jag på Malin och skickade in som uppdrag till en av mina
fotoprograms appar (scoopshot) som jag har på min iiiiifåååån.
Dagen efter ringde Metro mig och ville ha med bilden, och jag fick 300 kr för besväret!
Och man fick se Malin lilla stjärt i Metro tidningen idag :)
Inte världens bästa bild, men huvudsaken är att vi vann!
Hittade även rätt coola bilar i Hammarö.
Jäkligt många gamla fina coola bilar faktiskt.
Men sen och andra sidan.... Landet... Bönder...
Det är nått med dom där bönnerna och bilarna.
Eller?
Och på vägen till "stranden" så gick vi en sväng igenom en liten skog.
Jag hittade en kopparorm. Jätte söt och liten.
Och jag, jag fick mig en makeover... här e man solad och inoljad och flåttig...
Sen fick man en haircut av Malin och lite smink i fejjan.
Ska klippa nån cm till med Malins sax som var liiiite bättre än Sofies :P
För övrigt så har vi nästan bara ätit känns det som.
FOOD FEST!
Vi handlade super mycket mat,
så det räckte och blev över både på lördagen och söndagen.
Grillning och efterrätt!
På bilden gör Sofie tzatsiki. Jag gör fruktsallad och Malin skär kött.
Bra team, många kockar - älskar att göra saker med mina vänner där vi kan ha bra teamwork!
Efter all mat så kände vi oss svullna i över ett dygn.
Ja, det var nog faktiskt inte bara Malin som kände sig så här.
Och jag måste påpeka att hon INTE är gravid, utan bara massa mat i magen.
Sofie, super happy med all mat och Fredrik - ja han väntar väl på en fis?
Och fina Malin med sina fräknar. Hon vill ha nått i sin mun.
Snuskfia!
Jag själv trampade på en geting för första gången i hela mitt liv.
Den jäveln låg och degade på köksmattan och där kom jag och mejjade ner honom!
Fy faaaaan vad ont det gjorde men det gick över lika fort :)
Aj aj aj...
Sista dagen... söndag förmiddag ...
Ångesten började komma krypandes.
Jag vill inte hem. Detta är semester för fan!
Livsnjutaren är tillbaka.
Jag ville verkligen verkligen stanna hos Sofie och solen.
TACK HAMMARÖ för ett underbart besök!
Jag kommer tillbaka... jag lovar!!
---
Kommunikation...
Kommunikation
Man ställer sig i en hiss ner till plattformen där tåget ska gå på Österport i Danmark.
Tåget går om 1 minut.
Du börjar få lite panik för då MÅSTE verkligen med det där tåget,
då jag ska ta mig från jobb till ett annat jobb…
In i hissen stiger en familj in med barnvagn (mamma, pappa, barn och ett barn till i vagnen)
Pappan som kunde gått ner för den där trappan, står kvar i hissen även om vi är för många.
In kommer jag med min massagebänk, sportväska och datorväska.
(Alltså inte så lätt att bära, där utav att jag tog hissen)
Familjen som är utländska i Danmark, pratar knappt Danska.
Dörrarna stängs inte……Trycker på knappen igen.
Dörrarna stängs fortfarande inte.
Jag ber på min krassliga danska att pappan kanske kan gå ner
för att vi inte kommer ner pga övervikt i hissen.
Pappan glor på mig, sen glor han på hans fru och glor sedan på mig igen.
Jag tittar och säger det igen. TRAPPAN - NU - PRONTO!
(fast det sa jag inte haha)
Han fattar fortfarande inte vad jag menade…..
Så att vi alla hinner med tåget och vara nöjda och glada.
Han fattar ingenting.
Samtidigt utanför dörrarna så kommer det en mamma till med barnvagn
och utbrister, TÅGET GÅR NU!
JA, men NO SHIT Sherlock!
Inte nog med det så kommer det en gammal man och frågar:
- Kan jag åka med?
Nu får jag panik.
- Nä, det går inte sa jag… sen mummlar jag bara av ren stress och frustation….
Kanske lite otrevligt sagt för han fattade ju inte att dörrarna
inte ville stängas för att den late pappan inte kunde gå ner för en trappa!
Vi var inte bara en som ville med tåget, nu var vi rätt många som fick panik.
Pappan gick ut till slut och vi kunde åka ner.
Och tro det eller ej, men hans fru hade inte försvunnit under hissresan ner.
Under tiden ner så frågar mamman mig med sin krassliga danska hon med om jag var tysk.
TYSK? WTF? Jag talar ju Svensk/Danska?
Hur fan kan jag vara tysk??
Okej, jag kan vara en bitch i stressiga lägen, men vad fan ser jag ut som?
En Nazi eller? HAHAHAHA...
Ja det här med kommunikationen i mellan grannländerna är inte enkelt ibland.
Så små enkla och simpla saker som man tycker är självklara ibland är inte det för andra.
Alla är vi olika, men gud vad folk kan vara rent ut sagt DUMMA ibland!
Men nu blev både jag, familjen, den andre mamman och även gubben lyckliga
då vi alla hann med tåget.
Där var den historien slut.
Nu ska jag stressa ner lite….. på tåget…
Dags att dra till jobb nr 2.
Peace.
---
Semestern!
Lite semester bilder för er som inte har mig på facebook.
Ja Belgien. Har inget mer att säga att I LOVE CHOCOLATE.
Landet av choklad. Oh lord.
Detta är nog den roligaste chokladen jag någonsin har sett.
Och sötaste. Helt plötsligt började jag gilla myror! :)
Kolla in den coole som gör peace tecknet :)
Jag vill bara äta honom!
Sen har vi Frankrike...
Boulogne sur mer är detta i. Mycket vacker stad! =)
Och sist men inte minst Holland.
Eller ska jag säga Amsterdam? Ja, det var mest där vi var i alla fall....
här sitter jag och tofflar mig! ;)
Amsterdam. Vilken häääärlig stad! <3
Så, efter att ha besökt dessa länder...Vilket land gillade jag bäst?
Ja då måste jag ju säga HOLLAND!
Frankrike där uppe där vi var, var ok....
Men jag hade hellre besökt andra ställen i Frankrike.
Men tiden och pengarna räckte inte till, så då får man gilla läget!
I Belgien hade jag kunnat besöka Bryssel igen,
men jag var lite rädd för Brugge för att allt var så "perfekt" där.
Mycket mycket mysig och vacker by/stad.
Och sen säger jag ÅT HELVETE med TYSKLAND!
Förlåt Tyskland, men ni har inget att ge och inget att hämta.
I alla fall inte kring motorvägarna....
Jag säger tack och hej.
---
Buss minne
Jag sluter ögonen för en stund och känner hur jag färdas av bussens hastighet... Jag blickar tillbaka i mina tankar då jag och Annica satt på en buss i Malaysia... En lång och solig bussresa. I öronen hade jag mysig relax musik som jag lyssnade till. Även nu. Sån där musik som man kan se på tv program eller reklam för semester ställen... Där satt vi alltså, på en svettig buss i Malaysia. Just nu sitter jag på en buss till Sjöbo. Kanske inte lika fantastiskt. Jag öppnar mina ögon och tittar ut över åkrarna och ängarna. Dom är vackra, men tänk om man ändå såg ett stort berg eller en palm mitt i alltihop. Jag minns så väl att jag blickade ut igenom fönstret i den där bussen i Malaysia och såg saker jag aldrig kommer till att se hemma. Jag tittade på Annica som för det mesta låg och sov och missade det fina. Jag log. Inte bara med min mun, utan hela mitt hjärta! Det är sådant jag vill dela med andra. Minnen kallas det. Snälla ge mig tillbaka mitt backpacker liv! Jag klarar mig inte utan dig...
---
NORWAY
Bilderna från när jag och N. var på fritur med Annica har jag inte fått förrän nu.
Känns som evigheter sedan, för det händer saker hela tiden.
Under tiden vi åkte var det praktiskt taget vinter och 2 veckor senare blev det vår.
Men här kommer i alla fall några bilder från vår korta resa!
Norges fjordar
Mer fjord och solnedgång. Vackert!
DET ÄR JAG SOM STYR BÅTEN! JAG LOOOOOVAR!!!!
(Gjorde ett besök inne hos Kapten Truls
(eller andra-man med andra ord)
OSLO hamn....
Jag måste passa på att tacka Annica för att hon ställt upp så mycket på mig.
Jag har nog ingen i min närhet som ställt upp så mycket förut.
Det är jag oerhört tacksam över och att ha henne i mitt liv betyder fruktansvärt mycket.
Vet inte vad jag hade gjort utan denna människa i mitt liv.
Tillfället för mig att komma ut och massera på båten är nog större än vad hon anar.
Ja, om jag nu får komma ut fler gånger! :)
Annica. I LOVE YOU!
---
Why is it so hard when it can be so easy?
I know I've been bad at updating my blog lately.
I have my days.
Now around christmas and new year,
I try not to sit so much in front of the computer...
No, I love to do stuff.
Even if it's not much to do in this weather (outside anyway).
I have to do something with my time anyway.
I am more then happy when people ask me if I want to do stuff or go anywhere.
Even if I can't do everything at once.
It's fun to invite someone over. And to be invited.
But sometimes it just takes all of your energy to invite someone over and over again....
And in the end, you stop invite this person over.
It's just no fun anymore.
Some friends is really comfortable at home. I am too.
But not TOO comfortable. So where do YOU draw the line?
I love when someone calls me and just drops by.
Those who WANT to hang out, without PLANNING it a week in advance.
And the ones who appriciate you when they come over and enjoy it.
Those kind of people you can sit up all night and talk to and the conversations never ends.
That's what I like. That's what gives me a good mood and good energy.
That's also when you start a relation with someone.
Getting to know someone. Having conversations.
Yes, a friendship is also a relation, same as a relationship with the opposite sex.
Well, for those who didn't knew that already –
Congratulations you learned something today!
So what about those people where the conversation ends?
When the silence eats you out from the inside and out?
Do you stop seeing those people? Even if you like them?
I normally don't have any trouble talking.
Lately I've been analyzing more then talking though.
And when people don't ask me anything, I don't really know what to say.
(If I don't know them too well.)
Until today when I realized that people maybe sees me as boring
Maybe it's just THEY who are boring and I have nothing to say to them?
I also feel that THEY are uncomfortable in silence while I'm not.
Then you need an ICE BREAKER.
I choose my words wisely like I've said before...
Somehow I find it more interesting to have conversation with those who are a bit older.
Or just those who have done a lot in life and have more
experience about stuff that I don't have.
When I can learn, listen and talk about stuff that I normally don't talk about.
That's when I grow. New interests. I love it.
Why are this easy things so hard sometimes?
How hard can it be? Seriously?
Today I also realized that I AM NOT done with my traveling.
After my "up & down Asia trip" I thought that I was finished with my traveling.
No - Not even close! I have so much more to see and do.
And somehow I still can't see myself as a Swede who live in Sweden 100%.
My heart doesn't belong here. It doesn't feel right somehow.
The piece of puzzle is still missing.
I am more then satisfied to be home and to be around my friends who I care so much about.
But to live 50% in Sweden would be more perfect. During the summer for exemple.
I just have to deal with my economy and then I'll say bye bye again!
Now at least I can work almost anywhere I like, cuz I have my job with me all the time.
So hopefully I'll get a job somewhere else in the world.
I also get so happy when I see someone who are a foreigner in Sweden.
Don't ask me why.
I met David's girlfriend for the first time today,
and since she is older, smarter and a foreigner –
I liked her a lot and I'm looking forward to see her again soon before she goes back to Dubai.
Well, this is everything from me today.
Later folks! Ta ta.. goodnight and sleep tight.
---
One year ago, today!
It feels like yesterday.
That day when I bought that special cake.
And I suprised you for your B-day with an all day jungle tour.
That day was really nice.
We watched the eagle feeding, had a boat trip into the mangroves.
Walking in the batcave, feeding the monkeys and saw they swim.
Watched animals, went to a fishfarm and then had a nice fish for dinner.
In the end we took ourselves a good swim.
It was hours of fun.
At the same night we were drinking at the reggea bar, and I made the band sing for you.
When we were on the beach celebrating your day together with everyone else.
You hated me so much for that, but you loved it! I know it!
But a year have gone by now and I am not there any more.
And neither is he, and not Frix either.
Nothing is the same and it never will be.
But I remember it as it was yesterday.
Today you and me are one year older and one year wiser (I suppose).
If you read this, I want to wish you a HAPPY BIRTHDAY!
No matter what, you will stay in my <3
Have a great Birthday T, where ever you are in the world!
---
I WANT TO VISIT...
Explore and see the worlds amazing places, that is my passion...
And how cool isn't this to visit?
I had the chance over a year ago but I didn't have the time or money.
But maybe I'll have another chance....?
Turkey is cheap and beautiful.
I just need the time and money now....
A week off would be nice at least.
Maybe even to get a turkish massage.... Mmmm.. That would be nice :)
---------------------------------------------------------------------------------------------------------------
Other places to visit in my lifetime would be Taj Mahal.
And other places in India.
And Macchu Picchu in Peru of course. One of the seven world wonders.
That's on my check list... Oh yeah baby.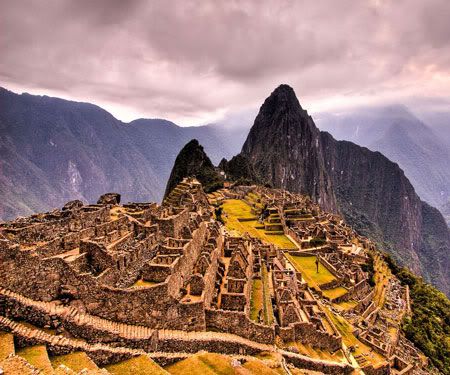 And of course Egypt and the pyramids is still on my list.
Also a very cheap place to go to from Sweden (or denmark).
And when I go to the States and gonna do my roadtrip....
Which will come, but when is the question - Why not visit the Niagara Falls as well??
BEA-UTI-FULL :D
And then we have Paris and Venice.
And do some diving in the great barrier reef?
I am not finished with the world and the worlds culture....
I don't know where to start.....
TATA FOR NOW. TTYL!
---
Extreme Fishing
Waking up in the sofa an early sunday morning.
I zapp the channels and I find the programme "Extreme Fishing" with Robson Green.
I recognize the country right away....
- Thailand!
He caught the biggest Stingray on 225 kilos in a river in Thailand.
The thought hitted me. So many weird and big fishes I've missed or had no idea of
that may have been under me, during sailing or just being on the water.
Creatures I've never would have expected living on this planet.
To see the enviroment in Thailand and hear the crickets and geckos, makes me miss it.
Everywhere I've been, my soul have grown bigger and opened up more.
A nice experience of life (depends what I've been doing).
Don't get me wrong here, I am so glad that I'm home but when it gets cold outside -
I miss everything about sun, heat and wearing less clothes.
And don't let me start talking about clothes...
Now when I have to buy almost a whole new closet.
I get upset even if I'm happy that I've lost weight.
Watching Robson Green trekking in the jungle,
being hungry for 4 hours and then walk up to a food stall on the street,
hoping that there is something to eat.
And then watch his face when he just see frogs on the grill...
That is how I felt many times over there. (at least in the beginning)
And had to stick to something "normal" for me. (a normal Westener)
Like a sausage on a stick or something...
Next in the programme he leaves from Bangkok to the Philipines for more fishing.
Wathing they fishing squid at night because they can't get any fish during the day makes
me thinking about the time I had on Raja Laut.
This is a normal day on Raja Laut and we had a Waho in the hook.
It was a hell of a dinner I have to say.
This is it for me. I will lay here and watch the Extreme fishing and some more Asian programme.
I only wish I could go scuba diving soon again.
Best feeling I've ever had in my life :)
Over and out buddies. Ta taaaaa!
---
There was a day....

I remember it so clear.
We were getting close to the marina with the boat.
I watched the dry land where you were, working.
We sailed by and got closer to the marina.
Suddenly I hear the captain talking on the phone and then I felt the boat turn around.
Straight towards you instead.
I felt how happy I was inside my stomache as we drifted your way.
And there you were, hot & sweaty.
We waved to eachother and that was enough for me.
Just to see the look of your face and your smile made me warm.

And then I started to sing HELLO with Lionel Richie....



---
Norway baby
I found myself a beauty!
From Annicas cabin... Nice.
Jacuzzi time... Chillaxin'.
Lee is being a true tourist.
Just in case you forget the time....
Having fun in Vigelands park :)
the angry baby...
bam bam, lalla la bam bam...
Vigelands park
Nice.
Weid position???
Sorry, got to go... more pictures later or on facebook ;)
---