Connection
Today have been a weird day.
A very good day like many of the other days that has just passed by.
But today was something speciell.
It was a bit Thailand feeling over us all.
Chilling on the beach, crusing around town with the bike.

Just a chill normal day and that you enjoy. But with extra sun and friends.
Me and Sofie sat in her appartment a while then
had a walk to the park in the middle of the night.
We both had a "vacation mode" of sun, music, chill out, laughter, and good company.
And one in our company reminds me of someone that me and Sofie both met in Thailand.
She felt it too, and they are so alike it's scary.
Me and Sofie can connect on a whole another lever sometimes.
It's good sometimes because we both don't need to say a word,
we just think alike sometimes.
But it was great to meet her and hang out and then meet
the others in the park and watch the watershow.

The sun is up now again, it's 04.13 am and I should definitly go to bed.
I am just really gone with the wind at the moment.
WoW what an night.

Got to love everyone. Peace!

---
To DO or not to DO...
THAT IS THE QUESTION!

I don't know what's right or wrong in a situation.
If I do one way I can blow chances I've waited for a long time.
Those chances who never comes, and I know that they are there somewhere deep within.
And if I do it the other way I may have to wait for ever or for nothing.
I don't know what to do.
The situation is messy.

But I am not sure to 100%
So, should I just forget about the whole situation and don't care at all?
Or should I get ALL IN ??
We'll see what happens.

It's definitly a situation.
A frustation. Big frustation.

I don't even know if I can handle the ALL IN game.
I want more. And I don't want to play.
AND there is a person who reminds me WAY TOO MUCH of someone else.
It is crazy, it's same same but different.
Better.

Uuuhh... Though.
I eat strawberries until then, and continue wondering....

Damn this. It's so typical me to have this situations.
---
Hangout in the park
YEAH Boooooiiiiiii!!! :)
I had a great hippie-chill day in the park with my hippie dress, nerd glasses,
Per, Magnus, and their friend who I can't remember the name of
(the guy on the right) Sorry!
I've been outside for so many days and it feels like I haven't got things done.
But I'm rather outdoors with friends and do stuff then indoors and do crap.
Socializing a bit and just laying low. Chillin´ :)
Well, I need to be alone soon but many friends are on vacation so why
don't hang out in the sun while you CAN instead???
Many people like to hide in their little nest, so I guess I have to be avalible haha.
I enjoy every single moment. Even if I am alone :)
As long as then sun is up, I'm good.
Thanks guys for a great day!
---
Midsummer the old school way!!!
Here are some of the other pictures from Midsummer.
Nice huh?
Magical is my words.
Love them.
A bit "OLD SCHOOL" Swedish midsummer.
But that's nothing wrong with that.
Enjoy!
Looove the wedding picture I took of Annica :)
---
Be honest and straight forward!!!!
Why is everyone always ending up with fighting over me?
Well, I'm greatful that actually someone fights over me.
That's always nice.
Some don't even have verbal conversation in this fight.
It's just something that you know.
What I think everyone should do?
SPEAK UP!

Be clair with your message.
And stick to it.
I AM NO MIND READER!
And I don't want to be either.

I play no games anymore.
If you want something, say it!
Don't be shy, I won't eat you...

BE HONEST AND STRAIGHT FORWARD!
That's what I am.
I have nothing to hide, ask me and I answer with the truth.

But don't you whine on me.

Peace out!
---
Midsummer
Since I've been spending time with friends and their family instead of my own,
I haven't had the time to write so much and I still don't so I'm just going to upload some
pictures from Midsummer and then continue out bbq that is going on,
on our courtyard down stairs.
These pictures is only from MY camera.
The other NICE pictures is coming up in another later blog post.
Shoes, shoes, shoes... what to wear?
2 girls in one appartment = Shoe problem!!!
They are everywhere!!!
Annica gave me a pair or nice sandals to wear.
From the Philipines. They look very oriental :) Likey Likey!
And I borrowed her nice Japanese dress, matches my red toes :)
I am ready to leave the big city, to the country side!!
CHEESE SHOPPING!!!!!!!!!!!!!
Midsummer babes :)
What would the Swedish tradition be without a moose and a midsummer pole?
More pictures later...
Awesome "WEDDING PICTURES" as Patric said.
But hey, we both are awesome photographers and the pictures are amazing!
Something to keep, that's for sure.
Specially on Annice who looks like the Swedish princesse Madelaine.
MOUHAHAHHAHAHAHHAA..............
Ciao
---
Picture of the day - FAILURE DELUX!
Total failure when it came to taking a really beautiful picture of the bridge.
Me and Fluff stood at the end of the bridge and the sky was clear and the full moon
were shining through in the middle of the bridge.
It was a really nice kodak moment.
And we reacted in the same time and I took up my camera to take a picture.
After 5 min with my camera i totally ruined the moment and the picture
was a disaster. This is the FAILURE!
Great Lee. Very good!
I NOW WISH FOR A NEW CAMERA!!
So my kodak moment won't be ruined anymore!!
Thanx guys for a great night even if my pictures were ruined!
---
Oh what a feeling
From that simple day to a really awesome night.
A feeling in my body of happyness.
Nothing and nobody could take away that feeling, ever.

Sitting there, looking at the fullmoon in the night and the view over fo Denmark.
What a feeling. What a nice summer night.
And even how mad I was at my friend before, I still love to spend time with them.
And this was a great night.
Just sitting and enjoying the calm water and the lights on the bridge.
Listening to the water hitting the rocks.
And just LOVE it!
It was still a bright sky even if it was past sunset.
It was really late. 00:30 am to be excact.
3 more hours of darkness and then the sun goes up again.
Summer is the best in Sweden, the sun never goes down :)

I said: If I die now I die happy.
Meanwhile I was bicycling from the bridge over to denmark, to town.
On both my sides there was meadow around me.
The summer air was getting warm, it was nice.
But it was getting late and when the sun goes down the cold come easy.
But since the all 4 of us was on bicykles, everyone was okey.

The streets were empty and you could hear cars from far far away.
I hear "M's" speaker playing some music and I enjoy it as I
look up into the clear sky and it's stars.
Inside of my body was a feeling of joy.
Nothing could stop me now.

Thank you guys for an awesome night.

My night ends with a cup of soymilk and OREOS!!!
Goodnight Malmö

Peace out :)

---
Asian Trading Malmö
Today I went down to Asian Trading at Möllan. Just around the corner where I live.
This was the first time I ever stepped into that store.
And when I did that, it was a whole new world in there.
I was back in Thailand. Only Thai-spoken women and children.
I was confused.
It was a weird feeling but it was nice.
It really putted a smile on my face when I saw things that I bought myself over there....
The only different was that the Asian speakers also spoke Swedish.
More confusing.
There was a very different joy inside of me.
And I bought many different kinds of things from the store.
Annica came home yesterday as well with gifts from her mum,
that she bought in Japan when she was there.
Well, I found my Shiitake muschroom so now I can do my muschroom soup! :)
And more rice. All the wierd Japanese candy is from Annicas mum!
I seriously think that SWEDEN is the best country in the whole world.
We give you what you need. Just name it and we have it!
I swear to God! :)
From food to people. Our culture is so mixed and I love it.
Couple of years ago I hated Sweden.
But I realized that I maybe hung out with the wrong people and
I was too negative myself to realize all the good things.
I NOW HAVE TO DECLARE MYSELF AND SAY THAT I LOVE SWEDEN!
SWEDEN IS FOR REAL ONE OF THE BEST COUNTRIES IN THE WHOLE WORLD.
The only problem is the weather. But the summer rocks!
For those who requested a picture of me, here you go!
Lee -15 kilos then 1½ year ago.
My camera is still broken (the display) so the pictures are not the best.
This is ONE picture I found. Maybe not the best "WHOLE FIGURE" picture I have.
But at least it's something... right...?
---
Peace
This is 3 weeks ago, the same day as I arrived home in Malmö.
And yes, it's my tan and no make-up! haha :D
---
The Gift!
I can finally post my first painting on what I painted when I came home.
This is a Birthday gift to my Annica.
For you guys it's maybe a weird painting.
But for us, this is Indonesia!
This is a memory from out trip.
I like to paint memories or something that means something.....
They say YES before every meaning they say and of course transport and massage is
(just like in Thailand) one of the things that they ask tourists if they like.
We saw a painting down there that had ONE man, and looked liked this.
We laughed and I took a picture of it, and then I decided to do a
"same same but different" in my own version, á la Lee!
So, this is to show my Love to you. Hope you liked it.
KÄRLEK!
---
IKEA SALE!!
Painting from IKEA for SALE!
Picture of The eiffel tower in Paris.
Widt: 140 cm
Height: 200 cm
Price in store: 1 495 kr
My NEW price: 1000 kr, can also compromise with you if interested!
---
Ego Lee
Sepia / The Hulk / Black & White or just naturell??
PS! Where the F*ck did my boobs go?
---
Mr. Officer


When I came home I heard this song on the radio.
When My came and visited me couple of days ago she asked me
if I wanted to hear her boyfriends new song.
Of course I wanted to hear it!!

And, there he was. It was CARLOS!
So funny! Her boyfriend is becoming famous ;)

I now want to promote the song and the video a bit.
It's a typical "summer song" and I like it.

GOOD ON YA CARLOS!!!
Or should I say KADE QUELIMANE?

---
K - Yoga and some cooking
Since couple of days ago I have been starting to "loose it" a bit.
I've felt a bit lost and all my concentration and focus suddenly had wings and flew away.
Until today, when I putted my foot down!!!
I borrowed some money to get a good start as soon as possible.
And since YogaKendra is closed for the summer, I can't wait until August.
So I thought, why not get a "summer card" at K-Yoga (
www.k-yoga.se
)
Where my last yoga instructor from Goodlife - Eddie, now is located.
So I draged my ass down there and started today.
I think I have to practise more until I can continue at home,
when I've got my concentration to 100 %.
It felt alot better just walking down there, and it's just 2 blocks away :)
But there was no Eddie around!
I didn't really understand the different classes.
Cuz there were only people going into one room.
Well well, tomorrow I guess?
I'm new. What to do? HAHA.
It was nice and relaxing.
Different and not much explanation to what we did,
but since I already know most of it I didn't need one.
So it's fine for me.
Yesterday I had a visit from my little sister Sara.
It was my idea. We had a walk in the park and then went to my place again.
I made some dinner and then My came and joined us as well.
My dinner was fantastic, even if it was with meat.
(you can choose something else then bacon if you want to)
I haven't had bacon for a long time so I choose the best.
Bacon
Garlic
Union
Mushroom
Chanterelles
Sugarsnaps
Green fresh fettuchini
Cream
Mix and use salt & pepper.
Magnifique and very yum yum.
That's all from me today. C YA!
---
Home Sweet Home
This is pictures from 16th - Today!
Haven't written so much so I thought that pictures would be enough for ya?
Took a walk in the park today, this morning and took the camera with me.
Enjoying the sun on mums balcony
In the park with Fluff.
Breakfast. YUM!!!
Lunch with Jane and Leon in Folkets park!
Daddy loves his new grill... Oh Sorry, No it's no grill!
Now I even can't remember the name for it.
Walk in the park early morning.
Cuties
Duck attack!
More of the park....
You even can see Turning Turso from the park :P
Oh hellooo....
You want to iron anything?
More park...
A swing for two :)
And this is how cozy I sit at the moment and write and upload this...
Nice huh?
Goodnight Malmö.
---
Needs
Have you ever thought about that WHAT YOU WANT isn't maybe WHAT YOU NEED?
You maybe want that piece of chocolate, but you don't need it.
So... The control. Can you control what you want and need?
And you can't have everything you want in life either.
You have to work hard for some things.
It's harder then you ever can imagine.
I can control it. Or at least I am trying very very hard to.
There is something I both want and need.
But it's very hard to get. But I'll never give up.
This is just a thought for you guys....
Ask yourself next time: DO I REALLY NEED IT?
---
Effects from other
My concentration and focus have been somewhere else the last couple of days.
I have just been spending time with my friends and therefor
not so much time in front of the computer.
And since the sun is up, it's less bloging as well.

So when I write I don't have so much to write about.
Well, I still have alot inside my head that wants to come out,
but now I actually can communicate and let my thoughts be free
and people really listen to me and understand me.

I met Elin yesterday.
After our day together she said:
"Lee, I feel more comfertable with you now. You made me stop and actually think!"
Sometimes I don't realize that WHAT I say to people actually EFFECT them.
And they DO listen even if I don't think that they do.
I think I can effect people more today then earlier in my life.
Maybe because I am so strong and I believe in myself more as well....??
I am more relaxed and no need of attention.

I remember when I dated a guy around 2 years ago.
Let's call him "The big bad wolf".
He was a guy that made me stop and think.
What he told me came right out from his heart and he was being honest and straight forward.
I never met a guy who was like that before.
He was so much smarter then me, and way too good back then.
But we were not on the right level then so it didn't work out.
But what he told me about many things, surrounding life,
thoughts and how we think effected me very strong.
And now when I'm on the same level as he was before, I UNDERSTAND!
I really understand what he ment and I can look back and ask myself:
Lee, how could you be so stupid?
And what if he saw me now?
I would be a completely different person.

I am glad that I can effect people with my beliefs and my experiences.
And now even my thoughts that are more positive.
And I am glad that I meet other SMART people that can effect me as well.
Who I can learn from. Those people that I will always respect.
Those things means alot and of course you get happy
when you hear that you are an awesome,
smart, good looking and a cool friend. And some people actually could marry me.
That's a shock to me! Me? Lee? Hello!

Maybe because I am me.
Because I am real.
And if YOU are real, you understand.

Well, that's all from me today.
I hope that I can effect you as well.
Keep on reading ;)

Lots of love. Your friend, the goddess .... (haha)
LeeLee

---
THE PERFECT DAY!
The absolutely perfect day in the park.
Perfect mood, perfect company, the whole day was just awesome and really nice.
Thank you Fluff for speding awesome time with me.
And here is a funny picture of our day.
Water with cinnamon stick
The best mud cake I've tasted EVER!
It was a 10 of 10 possible. It totally fucked my mouth :P
Made by Fluff. Respect.
Sneakers
Green grass
Blue sky and alot of sun
And in the middle of everything we've got A TITTIE!!!!!!!!!!!!!!!!!!!
It makes me happy to make other people happy.
To give someone something that they didn't expect just really random.
I love to buy gifts to people I care about and love, to make them smile and be happy.
And I never want anything in return.
Just that they are being grateful and a good friend is enough.
Fluff loved the gift. It was perfect.
I AM SO KICK ASS!!!!
He has been close to it for 2 days and been acting like a 10 y.o.
boy that never seen a tittie before.
You can do alot with it. That's for sure.
Perfect gift for guys that didn't get nursed enough when they were kids :P
Mouhahaha....
I signed her. Her name is Lee of course.
I was nice and gave him the nicer one. Hahaha.
We are absolutely crazy together! I love it.
Problem with the speakers inside the "music bag".
He is flipping out....
Take a walk with my new love.
(My bike)
---
Linux, Fluff, mudcake and titties
Okey this is it.
I am addicted to my computer.
There you have it. It's a drug to me.
My life sucks after a while when I can't use it.
Since my computer totally f*cked up the last months,
I decided to leave it to a store so they could fix it.
I want windows, I don't want LINUX.
Even if it's better - I DON'T UNDERSTAAAAAAAAAND IT!!!
So, the man said, I do what you want.
Perfect, I thought...
I pick it up today and he installed a newer version of Linux.
Ubuntu???? WHAT???
And he installed a password on EVERYTHING!!
And did I get any password? NO!!!!!!
RETARD!
And the store is closed for the day so I have to wait until tomorrow.
Okey, fine the internet works so I'm happy with that but anyway.
I payed 500 kronor for this and he can't do it right when I pay for it.
Gaaaah.....
Well. I am lucky because I have Fluff that is coming over
and he is going to do a mud cake with me :)
With extra chocolate! :) Yum yum.
And then we are going to watch a movie.
Look at this beauty.
Fluff is the best of baking mudcake!
I had a really nice day yesterday with him as well.
He is such a good friend. I love him in my life.
I don't think that there is any better friend actually (Man).
And you get a laugh, that's for sure.
We went to the park, west harbour and hung out this Magnus, Per and 2 of their friends.
Very nice to meet them as well. :)
Then we went to my place and watched a movie, had dinner and talked until 05.00 am.
Had a nice breakfast and he helped me water my (Annicas) flowers, dish and make the bed.
He is a good boy! Haha...
I'm gonna buy him a gift today.
He deservs a tittie now.... :)
Now I'm getting ready to go to the park with him and drink a coffee and chill out.
Nice life. And yes, he is hanging out with me because he called in sick
from work because he broke his ribs during the skate competition in Stockholm last weekend.
Poor thing. And that's why we are spending alot of time together while everyone else is working :P
---
Gym Decision Anxiety !
Apparently I went from size 32 to 29 in jeans. (European size)
Without me knowing it, YAAAAY!!!!!
Ok, it's a pair of stretch jeans, but anyway.... =)
That makes you a bit happy and your confidence is getting better as well.
Now I'm just gonna keep it up and try even harder.
But I haven't done much since I came home and I feel it in my body.
I will never be a couch potatoe. Never never again.
My only problem right now is that a GYM card cost a FORTUNE!!!
And I'm FUCKING (excuse my language) BROKE.
It's really crazy, how it can be so expensive to work hard with yourself and loose some weight?
I wish that it could be free so everyone could feel good.
But that's not possible.
I really want to go to Kockums and do Body Pump,
and all those things that I missed from Goodlife.
It's a bit far for me now when I live on Möllan again as well....
I thought about starting on 24Seven Fitness, only because it's cheap.
But they don't have any group training.
And how fun is that?
Stand there with the guys who think they carry around a fridge in the gym.
No thank you!
So, until I get money and I made up my mind I think I just will go jogging in the park.
I went to YogaKendra today and talked to Daniel.
He was in the middle of a private lesson so I'm gonna give him a call tonight.
That's my PRIO no 1 right now!
Well.... If you have any tips. Send me some info!
Ciao
---
Finished
I think that the backgorund is a bit boring but I didn't know what to do.
So, finally I'm finished....
What do you think?
---
Smile like you mean it
Last night I went to bed pretty late.
In the middle of the night I had a dream about an old friend.
My dream felt pretty real and in the dream I met this friend somewhere.
I was pretty cold to him and he gave me a comment.
The same moment I wanted to give him a face,
he looks at me just the way he can do and smiles at me.
He put out his tongue and gives me a wink.
Just like he always done.
That smile made me all warm inside. That was for real.
It felt like my life rewinded and we were back on square one.
When we could get along and be good friends.
All I can remember after that is that I tell him "Welcome back, I missed you".
This feeling I had in the dream was so strong.
So strong that I woke up and I was wide awake.
06:40. Uh.
It took me at least 15 min to go back to sleep.
So people... Smile more!
It can change alot, that's for sure.
---
Late night Inspiration
When I traveled through Asia, I bought myself a sketch book.
When I was bored and was inspired to paint anything, I sketched it down with water colour.
In the end of my trip I came over many good sketches and decided to
do the best ones on big canvas as REAL paintings.
In the middle of the night I decided to start, only because I didn't want to go to bed.
I also started with one of the easiest one.
I am NOT finished yet.
And NO Annica, this is NOT the one I'm gonna give you.
I will not post it until you have seen it yourself and hang it on the wall ;)
I love the painting I did for you as well and I really want to post it up soon!
Say what you want about this one.
But when it comes to naked skin, I get really inspired.
I can inspire myself as well.
As many of my friends know, I have a naked painting of myself.
But I was never a model. Only in my own head haha.
It may sound weird and you can think what you want.
I see nothing wrong in this.
I am not naked. I'm just a painter.
Over and out.
---
Words, don't come easy...
Think about how much WORDS mean to you.
And how they effect you.
They are pretty powerful and strong right?
And you always want to hear the right words, right?
And when you don't, you can get upset or sad.
Just think before you open your mouth the next time.
Think about what you say to the person.
Or how you say it. (Or if you write something.)
Think about how it can relate to different kinds of feelings you have.
And you can go from being happy to feel totally blank in 2 seconds.
Feelings you can't control.
You don't have to say much.
Sometimes a little thing like "Thank you" or
"I'm sorry" can mean more then 1000 other words.
But say it with your heart. Mean what you say.
Don't just say things, just because.
WORDS ARE POWERFUL!
I've said it before but many people don't understand it.
So I say it again.... WORDS ARE POWERFUL!!!!!!!!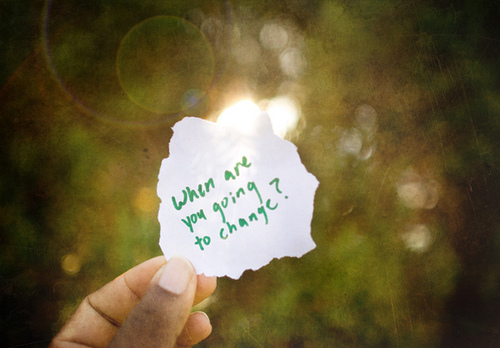 Make a change?
I am glad that some people in the world can speak up
and be honest and say what they think. And actually mean it!
I want to say that I am sorry, to all the people that I've lied to.
Sometimes I lied only to protect myself.
I love you all. Have a great weekend.
MUAK* like they say in Thailand :P
---
Claymask and fruitsallad!
Did a turkish claymask with mum.
And did some fruitsallad and now she is going through my stuff that I'm giving away.
I am tired. I don't know why.
I'm gonna take a ride on my bike soon with Christofer and Marcello I think.
I was suppose to go to a party today but she cancelled it last minute.
Still sober. 2 months now!
One to go, but to be serious, I don't want to drink at all.
Next week I think that I have a free ride to Norway/England(?)
on the DFDS boat that Annica works on.
I invited Fluff and Marcello to come with me, since my wife works.
We'll see how that goes. But I'm gonna be sober anyway.
Just to go away is going to be nice.
Even if I just came home haha. :P
Tea, fruitsallad and mum wanted to have a cookie as well...
Nice. Yum.
BTW!
My interview is on thursday. Wish me good luck ;)
---
My new hair!
Let's see how long the color is staying in the hair this time!
Bang is getting longer, letting it grow out now.
What do you think?
I like it anyway, and that's all that matters :P
---
The feeling
I came home late from town and started working on my painting and trying to finish it.
The hours flew by and suddenly it was past 22:00.
But at least I finished the painting and it's awesome.
I am jelous that Annica is going to keep it.
I am actually thinking about making a new one to keep myself haha.
Well, I took my new blue monster KRONAN bike down to Glenn and his girlfriends crib.
When I arrived, Christofer and Marcello is allready there.
We were just waiting for Linus and Saana, that never arrived.
Alot of "shit-chat" and DEF COMEDY JAM later,
all of us almost fell a sleep on the couch.
Now it's way past my bed time. Actually it's soon time for breakfast.
Well, I have all afternoon tomorrow to sleep I guess.
It felt like someone were missing at Glenns place,
(more then Linus and Saana)
Someone who fills out the empty spot.
Someone who I could smile at and with.
Feel the warm vibration in the air that filled my heart.
Someone who I could touch and be close.
Someone who understands me.
Someone that I miss.
I almost forgot that feeling.
I almost forgot how it felt to be in love.
I miss that feeling alot.
There is no more games for me anymore.
Next time is the real deal, I am tired of everything else.

Until then, I'm becoming a nun!
I'm gonna sit here and wait for my prince to arrive on his white horse.
He has to come and save me.
I DON'T FUCKING CARE what you say!!!!!!!
Because I know that he is out there somewhere....
I just haven't met him yet.
---
A true friendship
Sometimes you meet people that you have a strong connection with.
I have a friend that reminds me of myself alot.
We have been through same things in our life but just in different ways.
Our feelings and thinking are TODAY the same (more or less).
She feels like my sister and she is a person that gives so much love
and you can't do anything that give so much love back to her.
Even if both of us have our ups & downs, I feel that she is there no matter what.
And I am there for her in the same way.
I met my "sister" today, and she makes me happy.
Her belly is big, it's a fluffy monster inside :)
I am happy for her that it's her time.
We had lunch on Waynes Coffee today and then I went shopping a bit.
Since many of my clothes doesn't fit and I don't want to walk around in baggy jeans,
I bought new jeans (slim) on H&M 220 kronor.
Normal price was 300 kr. But since my "sis" works there, I'm lucky ;)
Then I bought my first lila strapless bra. Comfy!
Then some acrylic paint and and 2 canvas, 100x100 cm.
That wasn't easy to walk home with when you also have a bike to balance.
Well, it's friday night and I almost forgot it's friday.
I think I'm gonna stay in all night and just paint!
I have no Fluff to hang out with this weekend either :(
Good night Malmö!
---
Roller coaster of life.
For over one year ago I met a guy that totally changed my life.
It's weird for me to write this and realize it.
But this person was different and something like I never met before.
That's why it was interesting and I want to try all kinds of different things.
Try the forbidden fruit.
Sooner or later you realize that it's not good for you though.
From changing my life to the better to change to the worst I ever felt.
I went on the worst rollercoaster in my life,
but in the same time it was one of the best rides I ever had.
Because I woke up after the ride, like someone shook me around.
Today it's easier to "look back" and see everything I been through and how it changed me.
But I think : If I've never met this guy I still would go and treading the same steps.
Be myself like I've always been.
And have the same old habits.
Surely the Yoga changed alot in my life and I "WOKE UP" when it comes to many thing.
I think that it was ment to be for me to meet this person so I could feel good and bad.
Just to make a change. when it comes to myself.
And he helped me good. (or I did it myself).
Then suddenly this person disapaired out in the blue
and I have no idea who this person is anymore because he is not in my life any longer.
I erased name, memories, thoughts and nearly everything.
Poof, gone. Just like that.
The only memories I have right now is places we been to together, and they are not here.
They are on the other side of the world, so it's pretty easy for me to let go.
He helped me to erase him as well.
One exemlpe is erasing ALL my sms from him.
That made me really really sad.
So there is actually nothing to look back on anymore.
Not more then my brown calender, a bartending book, a business card and some pictures.
I still wonder who this person is, for real.
There are still so many things I wanted to know,
but I never got the grip from anything that surrounded him, his life or thoughts.
And I think that's why I tried so hard as well.
Sometimes you just want KNOW.
Well, I just want to thank him for being in my life for a short moment.
In good and bad, wet and dry, and as a lover and a friend.
I wish him all good in life and thank him for all the good moments we had.
THANK YOU FOR HELPING ME TO CHANGE MY LIFE!!!
Where ever you are, and if you read this, I am sorry for what I did and said.
And I think you understand why.
I will never forget you. I miss you.
---
Yoga from 1975
When I opened one of my suitcases I found a book.
An old book. I can't remember it.
And I don't know who gave it to me.
My guess is my mother or my grand mother.
The book is from 1975 and it's a YOGA BOOK.
I guess it's been one of those books I just putted on the shelf before.
Interesting. I really have to read this one haha.
Just looking at the pictures was funny.
Or what do you think?
---
12 bags later....
I went to Fredrik today and drank tea with him and Kerstin.
I still love the appartment and it's sad that we can't live together anymore.
12 bags and suitcases later, to carry from Fredriks appartment to Annicas.
And there is still things left. (Like paintings, kitchen stuff, a bed, shelfs and flowers etc.)
I got help from Malin, who just called me from middle of nowhere and helped me.
Lucky me, since it's 2 blocks away and no elevator.

Well, to the more important stuff that I've been thinking about....

To open all the bags, look at all your stuff that you have "grown apart" was weird.
My clothes for exemple - SO MANY BAGGY JEANS!!!!!
For me, these baggy jeans is the old Lee, the one who hide herself and is very comfertable.
Maybe I'm becoming a woman now??
I like myself better today. (and my body)
My confidence is much better, not the best but I'm still working on it.
I still like my clothes, but I prefer to wear something more like a "woman" now.
Stilettos? ;)

I also realized that I have a jacket again. Many jackets.
And many shoes, and alot of everything.
I found a goodie bag and everything else that I needed.
BUT, I still haven't found all my colours to paint with so
I'm sitting here with (still) with an empty canvas.

2 hours later, I found it and the painting is almost finished now.
I'm fast but I have to finish it tomorrow since it's still wet.
I cannot take a picture on it and post it here since it's a Birthday gift to my Wife.
But it's looking good. Weird for those who doesn't know the meaning of it maybe.
It's late and I haven't been eating anything during the whole day.

So, left overs from my fried rice and vegetables it is.
Yum. And some black tea (the best).

Goodnight everyone and I send you alot of Love.
Keep it real
---
Busy schedule ey?
Full schedule tuesday & wednesday:
Shopping dinner and those important stuff in town.
Annica coloured my hair again. Darker brown this time.
Just hope it will last this time. Pictures will come later.
Sofie came over for a shorty.
Mum came over after Sofie left and I made dinner, chicken fried rice.
Typical huh?
Mum left and I took a shower and went down to meet Lina at Möllan.
Coffee it was and alot of talking. I missed alot lately.
Then I met Fluff and played some cards and drank some tea.
He gave me a new bike since mine got stolen when I was away,
so I've upgraded myself with a KRONAN Bike.
Awesome, I love it and it's BLUE :) YAY!
Went for a walk at night and talked until 03:30 (am).
It felt good to talk with him. I like it alot.
BED - Sleep.
Up 09:00 today and took a long shower and got dressed for my breakfast date with Millie.
Stayed until 12:30 and then it was time for me and move to the next person.
Home to Jane and Miche. Played with Leon and drank tea.
Home now and just going to change and then meet up Fluff and go to the "ART HALL".
And just "hang out". Then it's time to get moving to Lund
and go on Hannas graduation and celebrate her, finish school.
FULL HOUSE AND ACTION.
Picture update will come soon.
Here is some pictures from the last week.
Date in the park with Jocelyn and Sophie (and baby Agnes)
Jocelyn felt tanned until I arrived, so why not give her my tan?
This is from a IPhone application. Funny, very funny :)
And of course I have to go to IKEA, since it's the second biggest
in the world we've got in my home town MALMÖ.
What would a Swedes life be without IKEA and meatballs???? ;)
Marcello cooking dinner to me and Annica when I fasted so I didn't have the chance to eat it.
But pictures, yes! HAHAHA!
---
Some old pictures I forgot
Sunset in Thailand somewhere, picture taken from S/V Raja Laut
Chillout at S/V Raja Laut.
Me and Joey, trying to grab my boob therefor our faces hahaha....
The chef is doing his thing. Cooking. Joey I miss you.
More cooking at S/V Raja Laut
The really fat frog. Haha.
Desert island in Thailand, where we spendt the night.
Just so you know! It's never too late hahahaha....
MADE IN ASIA
---
Royal Caribbean
Last friday I was on a meeting with a woman from Royal Caribbean.
Royal Caribbean have the biggest cruise ships in the world.
It's crazy, it's a whole town in there...
It's nothing like Raja Laut and I don't think I will get on anyones nerves since
there are soooo many people.
I have always wanted to work on a cruise ship like that since I was 13 y.o.
when I went on my first cruise in the
Mediterranean
.
But I never knew how to "do" to get a job like that.
And now I got it served right into my hands..... It was in front of me.
In my face, just like that.
Was this a opertunity of a life time? Am I aimed to do this?
I've had weird dreams 6 months ago, when I worked on Raja Laut.
Dreams about working on a big ship....
Maybe this is my future?
Or am I just lucky?
Now it's just for me to take action and do it.
The job is not mine yet, not even close.
I'm gonna work hard to get this!
I had goosebumps all over when we watched the videos they showed us.
This is only one, but not even close to the one they showed.
I had a big smile on my face and I couldn't stop to smile.
This is too good to be true.
I just wanted to leave right away.
And you know what?
The avalible possitions is something I really want to work with.
Kids (Youth playground) And sports. Any kind of sport!
They got it all...
I got myself a meeting for this week and I'm updating my CV right now and sending it in.
Wish me good luck!
---
How a morning can change your life
I've noticed that my breakfast in the morning is important.
I've knowned this for a long time of course, but never thought it would make THAT big different.
For exemple: I'm a person that always ignored breakfast for a very long time.
I felt sick and tired only and breakfast was not an option back then.
I've always had the WRONG breakfast as well.
Buns for exemple. I've been away from Sweden so long,
but up here we just LOVE bakerys and lovely home made buns
and alot of different thing to put on.
(All kinds of meat for exemple)
The last 2 days, I ate all kinds of things and I noticed that it fucked up my rhythm in my body.
Energy, being tired, my mood and so on.
And I felt anxious afterwards and heavy.
Which I don't like...
Where do you think the word SMORGASBORD comes from?
Correct, Sweden!
This is only ONE exemple how it can look like...
(The picture is borrowed)
In the long term, this is too much. It's what we call over eating.
We don't NEED that ham on the sandwish.
It's many things that we don't NEED
but we take them anyway because they are so good.
And the COFFEE! How many people in this country isn't ADDICTED to their coffee?
It's crazy! That's all we do. Coffee here, coffee there, it's coffee everywhere.
Around every corner you go it's a Espresso House.
(Swedish version of Starbucks)
Well, they sure do have good sandwiches, but they also cost around 7 Euros.
I also felt that Yoghurt for exemple wasn't an option for me, because I didn't like it.
But I totally changed that. And I am very happy for that.
Now, I'll manage on yoghurt and fruits in the morning.
And a bit of Müesli, that's it.
But I do have alot of fruits because they are so tasty.
I don't feel tired afterward, I am perfect full, not that "heavy" from eating.
And I have alot of energy to continue my day.
So people, start eating.
And start eating right!
Think the next time you load up the whole table with a kinds of things.
Is it what you really need or you just can't say no to the temptation?
---
We're the best hostesses in town, 4 shoooo!
I just want to tell you guys that I have my old internet again!

Tonight it's time for a party, a party without any booz (for me).
It's going to be fun, I'm looking forward to wear my stillettos
I bought in Thailand if we go out and dance.
They are hoooooooot. Just like me hahahahaha...

I woke up this morning and had NO IDEA where I was.
Then I remember, Aaaaah... Marcellos sofa!
It was (still is) full sunshine outside and I left right away to help my wife at home.
Shopping to be the best hostesses for tonight at our dinner party!
I say OUR just because I live here at the moment, but it's Annicas Birthday party!

Bought flowers to decorate the appartment, that is nearly finished with everything now.
It's just the last parts now.... We got good music at least.
We are doing tacos and a "welcome drink" with snacks.
Sounds like a good night allready.

I also dropped my Mooks shorts while walking with 24 beers in my hands.
And didn't wore underwear. Great, smart....
HAHAHA... Yeah what to do!?
Time to buy a belt?

Time to continue.

I have to say that I Love everyone.
I can't express myself and all the love I have to people around me.
I feel like the Yoga people in Thailand that hugged everyone they saw.
(And I backed away from them) But now I feel the same.....

Well anyway.... time to stress haha.
 Have an amazing weekend party people!
---
Banana and ice-cream a friday night!
South Park session with my boiiiiis tonight at Marcello.
Not the most active friday, but I like those fridays :D 
Jonas gave me a pair of his old baggy jeans for me to have when
we just "sit in the park or something".
He is the best! Awesome. I like gifts. :)
And they fitted really good as baggy as well :)
That means alot to me.
Thank you Fluffy!
I also forgot how good my friends are "being housewifes"
But they are men!
It's actually amazing!!!
I just got served a bowl with ice-cream, banana and strawberrry jam.
I am schoked, being served by guys again.
I almost forgot how awesome they are!!
I should have taken a picture on my bowl, but I didn't bring a camera :P
So I can't temp you guys!
I have more to write, but I'll finish that tomorrow.
It's late and I have to finish my ice-cream :D
Later dudes
---
I bring the summer to Sweden!


I got this beautiful flowers from my wife when I got home and a card
with a Swedish flag on it. So cute friend I´ve got :D
They are on the way to die now though... I am not taking care of them so well. :(

But my dear wife fixed them again.
Props to Annica.
And she offers me her house, her bed and her door is open for me.
How many people do that?
I am so lucky to have such a good friend in my life.
And I am so thankful for that.
I try to help as much as I can with the appartment...
Since I looooove that as well.
And the appartment is absolutely awesome. 

And I brought the summer over as well.
Like I said. You guys have to listen to me more.....
Yesterday and today have been awesome weather.
Sun and sun and some more sun :)

I met Sofie and Erika on Lilla Torg and drank coffee yesterday.
Planning to go to Stockholm soon to see her.
(Emilia, send me your number if you want to meet up in Sthlm)

And then I catched up with Marcello, Fluff Jonas, Linus and his girl Saana.

Another thing I thought about yesterday was that WORDS ARE POWERFUL!!!!!!!
During the last days when I met many of my friends,
I've noticed that many people say things that they don't mean.
Which is easy when you hang out with people who are the same.
And you joke around. But I don't want to joke about that stuff anymore.
Easy to say. harder to do I guess.
But to me words are powerful and I don't want to say something that I can't stand for.
If I say: I'll call you later, then I'll call you later, otherwise I don't say it.
I keep my words!

But I've learned to control my language just lately.
And working on to be honest, truly and clearely honest can be hard sometimes as well.
When you don't want to hurt other ones.  
And I don't want to say things that I don't mean.
I respect myself more now.
I also try to control my bad language and stop swearing.
I still do it, but not as much as I did before and at least I TRY to control it.
No more Mother fucking or fuck or shit etc....

One more thing... I'm staying in today because I do fasting today.
If I go out with friends I'm going to be hungry and have temptations everywhere.
I work hard every day with saying no to everything.
So, today is a "home day" and try to control all my paperwork instead.
So I can get money soon. Have alot of meetings in next week as well.
Looking bright at the moment. 

That's all from me at the moment.
I'm gonna try to fix a internet connection soon as well.
And a phone and my old number :)

C YA'LL
---
Meditation in Bangkok
My last day in Bangkok I spendt a while at one of the buddist tempels.
The Buddah was huge. And the tempel is very very pretty.
I sat down on the red carpet and started to meditate.
It was so much easier to do it there instead of somewhere else.
I guess it's also because I feel more "safe" around the buddists walking around
and that the people actually come for doing the same thing as I did.
When I finished, one of the buddists walked by and gave me a big smile.
That smile made me all warm inside.
So there I sat. Meditated.
Me. In Bangkok.
The thought hitted me....
Who would think I would do such thing couple of months ago?
Me? Lee! Serious? No one I guess!
Not even myself could believe such thing, that I actually sat there.
But now I'm growing faster then I did before.
Self-realization....
I am aware of my weak spots, my problems, my bad habits, my fears and the "OLD LEE".
But there is no OLD LEE anymore. She is gone.
There is a new Lee now, a stronger and more confident one.
I've done a major change in my life, and I may not show it.
But I feel it.
Now I'm just trying to blend in with my friends again.
But I'm laying low, like I always do.
I'm not a show off, never had and never will.
I believe in myself.
Later folks
---
The great laugh from being happy...
Today I've done more on my checklist then I thought I would do.
Unpacked all my bags and believe me or not but it was like my birthday.
I was so happy because I found things in the bags that I forgot I had.
Clothes, books, liqure, more clothes, shoes, protein pulver etc.
Clothes I forgot I had! I was like a kid and it was so fun :)
Except that I don't have a jacket?
And my bike got stolen, but Fluffy will get me a new one he said. Hopefully.
Today I went to the bank, employment service, and things were flowing.
I ended up with getting a meeting with someone from
Royal Carabean next week.
After that I had a date at the playground in Folkets park
with Sophie and her little baby Agnes!
She got so biiiig! Woohaaa...
I noticed that my mouth was speeding in 190 km/h.
Bla bla bla bla... I was so happy to be home even if I still am a bit jetlaged and lost.
And from her I took the bus to my next buddy – Fluffy!!!
He fooled me that he shaved off his afro fluff, and I believed it.
4 hours, tea cups, laughs, and a couple of card games later,
he walked me all the way home. :)
I realized that I've missed him alot, the gentleman that he is. And all the others as well.
So I had a great smile on my face during the whole night and I felt
really happy to be back as everything has always been before.
The same ol' shit. But this time, I appriciate it more then I ever had.
I was laughing so much because I because
I built up a mental picture in my head how it would be like.
Things that some friends would say and do, and it was exactly like my picture in the head.
We both laughed even harder.... and back to playing cards again! Ooohhh!
I can't explain that feeling of joy.
I am glad to be back with my darlings again, even if I haven't met them all yet.
You should keep your friends close, if you don't treat them well, they wont stick around.
And you probably don't have anything more then that.
You may even be closer to your friends then your family.
So, be careful and think before acting.
I am also very glad that I can inspire people to do things without
actually saying or forcing anyone to do anything.
Things that I've experienced, traveling and working on yourself.
I think I can inspire people more then I think.
And I am so glad to talk to people that understands, respects and believe in me.
I have no internet, but locations around Möllan have Myfi.net – WiFi.
The only problem is that your connection disapairs whenever.
So, it's not the best and it's annoying.
Well, it's something anyway.
But I haven't the time for internet at the moment, since I have alot to do.
And you know what?
I told the weather gods that the weather should be better when I came home.
Today I read the news papers, and it said in big letters:
"The weather is coming now" See, they do listen to me.
Just like the problems in Bangkok.
I told them "Hey, I'm coming over so you better stop with your war for a while".
And the same day I arrive in Bangkok – what happens?
They stop! I TOLD YOU THAT I AM THE GODDESS!
---